NEWS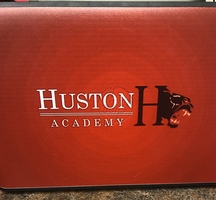 Beginning in 2019-20 all Huston Academy students will be allowed to take home their Chromebooks overnight and on the weekends. Additionally, there will be an insurance option which will help to...
Follow the attached links to access the 2019-20 School Calendars for Huston Academy.Huston Academy 2019-20 School Calendar for Day SchoolHuston Academy 2019-20 School Calendar for Night School

Follow the link below to login to the TexQuest Educational Resources that are available to the students at Huston Academy. http://texquest.net/welcome Username for most of the resources is:...
SEE ALL NEWS
LIVE FEED
The last day to purchase the nonrefundable insurance for your child's Chromebook and charger is September 16th.
5 days ago |
Carol Taylor
All Huston Academy students brought home their assigned Chromebooks and chargers today. It is their responsibility to bring their charged Chromebook to school everyday.
5 days ago |
Carol Taylor
2019 Huston Academy Supply List: 1 package of headphones 1 package of pencils 1 box of Kleenex 1 bottle of hand sanitizer 1 ream of copy paper 1 package of notebook paper 5 one subject spirals 2 highlighters 1 one-inch binder
8 days ago |
Carol Taylor
Reminder for Parents: Please make sure that you either print out and complete the attached forms within the online returning student registration, or come by the office to get the forms that need to be completed for the 2019-2020 school year.
8 days ago |
Carol Taylor
SEE ALL POSTS
Events