NEWS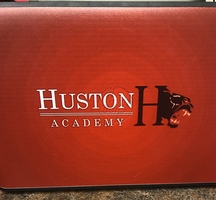 Beginning in 2019-20 all Huston Academy students will be allowed to take home their Chromebooks overnight and on the weekends. Additionally, there will be an insurance option which will help to...
Follow the attached links to access the 2019-20 School Calendars for Huston Academy.Huston Academy 2019-20 School Calendar for Day SchoolHuston Academy 2019-20 School Calendar for Night School

Follow the link below to login to the TexQuest Educational Resources that are available to the students at Huston Academy. http://texquest.net/welcome Username for most of the resources is:...
SEE ALL NEWS
LIVE FEED

We hope to see our students and their families at our Family Dinner tomorrow, Tuesday October 8th at 5:30 pm. Awards will be at 6:00 pm.
9 days ago |
Carol Taylor

Fall pictures for all Huston Academy students and staff is this Monday, September 30th.
19 days ago |
Carol Taylor

Monday, September 16th is the last day to purchase the insurance for the Chromebooks.
about 1 month ago |
Carol Taylor

Don't forget to come to Meet the Teacher on September 10th from 6:00 to 7:00 pm.
about 1 month ago |
Carol Taylor
SEE ALL POSTS
Events