We hope to see all of our parents at Meet the Teacher on Wednesday, September 7th from 5:30 pm to 6:30 pm.

Huston Academy does not have school on Monday, September 5th in observance of Labor Day. Have a safe holiday weekend.

We hope to see all of our parents at Meet the Teacher on Wednesday, September 7th from 5:30 pm to 6:30 pm.

We look forward in welcoming our students at Huston Academy on Monday, August 15th. Parents/Guardians need to complete the online registeration through the Parent Portal located @ Huston Academy Website before the first day of school. Call (254)965-8883 if you need assistance.

Huston Academy Online Registration is currently open for the parents of our current students of the 2022-2023 school year. Parents will need to be able to verify their email. It is required that every student attending Huston Academy have an updated registration completed prior to the first day of school, August 15th. Students may not be scheduled in classes until this is complete. You may call (254) 965-8883 if you need assistance.

Huston Academy has a job available and is looking for the right person to become a member of the Huston Academy family. We are looking for someone to run our food service program and manage our cafeteria. This job as it is currently structured is 20-24 hours per week Monday-Thursday. Pay is competitive. It requires a lot of time on your feet, but not an abundance of strenuous activity. Plenty of support is available. School starts on August 15, so now is the time to apply! Please contact Superintendent Mike Scott by phone at 254-918-5011 or by email at
mscott@erath-excels.org
.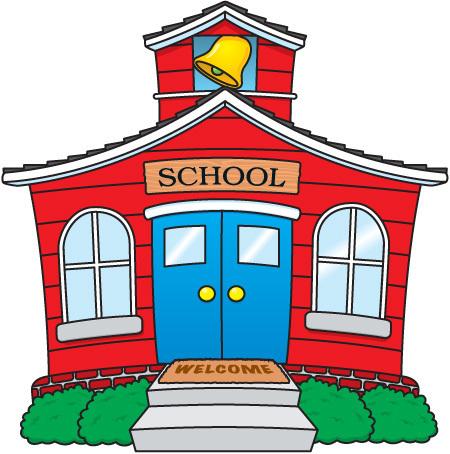 Graduates need to be at graduation practice tomorrow, May 27th at 12 pm at Erath County Cowboy Church in Stephenville. Graduates need to return to the church at 5:30 pm. The graduation ceremony is at 6 pm.

ATTENTION HUSTON ACADEMY: Day school will be releasing early on Thursday, April 14th at 12:50 pm. Day students can make up hours on Friday, April 15th. Night school will have regular classes on both Thursday, April 14th and Friday, April 15th.

Due to inclement weather conditions, Huston Academy will be releasing students at 11:30 am today (Feb. 23rd) and there will NO school tomorrow (Feb. 24th).

Huston Academy DOES have school tomorrow, February 21st.

Reminder: Huston Academy does not have school tomorrow, February 14th.

We look forward to welcoming our students back to school tomorrow. Thursday, September 10th is the end of this Six Weeks. Please check your child's grades on your Parent Portal Account. Please encourage your child to attend school everyday & complete all of his/her assignments.

Huston Family: Due to the impending severe winter weather, Huston Academy will dismiss at 3:20 PM on Wednesday, February 2, 2022. Huston Academy will then be CLOSED on Thursday, February 3 and Friday, February 4 in anticipation of adverse travel conditions caused by the expected winter storm. Our plan is to re-open with a normal schedule on Monday, February 7. Stay safe and warm during these days of adversity!!

We have two weeks left in this Six Weeks. Your child still has time to bring up his/her grades. Please check your parent portal to see what your child's grades are in his/her classes. Please encourage your child to be at school.

Huston Acadmey Staff can't wait to see our students back tomorrow at school!

Huston Academy staff & students will return to campus on Tuesday, January 18th.

Good morning. All students can continue to work on their assignments for their Independent Study (IS) during this time that there is no school. Please feel free to contact Carol Taylor if you have a question or concern (254)967-6256.

We regret to inform you that Huston Academy will be closed until Tuesday, January 17. We have multiple staff members who have tested positive for Covid-19. Their absence would make it very difficult to be able to safely conduct classes. We also have multiple students who have tested positive and we are concerned about the spread of the virus to other students. We are already off on Friday and we are scheduled for a holiday next Monday, so we are going to take the opportunity to allow both staff and students to enjoy some social distancing and maybe we can get this surge of the Covid-19 pandemic behind us. We do understand the burden that this can cause for families and we apologize up front for any inconvenience that this closing may cause you and your families. Please do not hesitate to contact us via phone, text, or email if you have any questions. As always, thank you for the confidence you have in and the support you give to Huston Academy!

We look forward to our students returning to school from our Christmas Break. Night School students return tomorrow, January 3rd at 3 pm. Day School Students return on Tuesday, January 4th.

There will be no Friday School tomorrow, December 17th for students to have the opportunity to make up attendance hours. It will resume when we return to school in January.